This week, John Hickenlooper received key endorsements from the Colorado Professional Firefighters and End Citizens United. He was also named a Gun Sense candidate by Everytown for Gun Safety and Moms Demand Action at a virtual rally with hundreds of gun safety volunteers and continued to hold virtual events across the state.

Endorsement Corner
The Colorado Professional Fire Fighters endorsed John this week, citing his record of standing up for working families and commitment to making sure that they have a voice in Washington.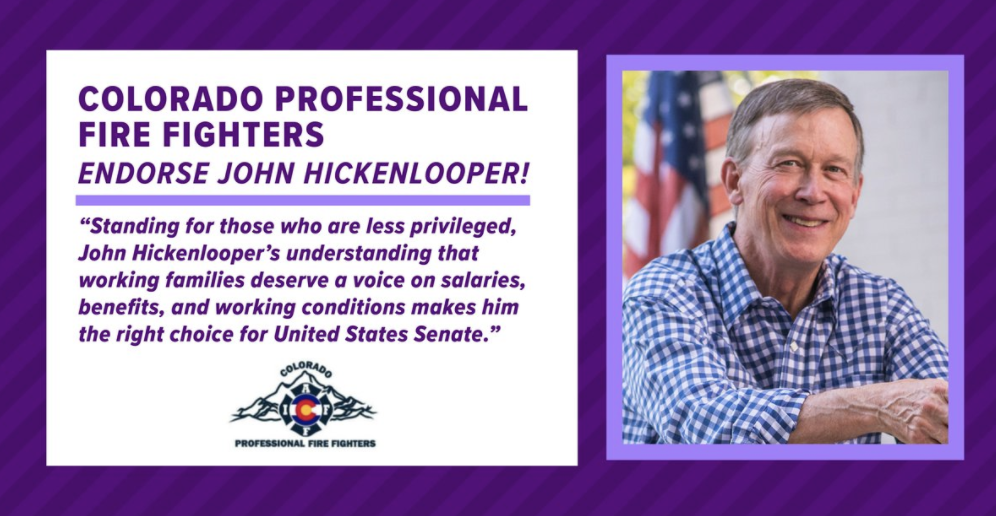 On Wednesday, End Citizens United and Let America Vote endorsed John because he's not taking a dime of corporate PAC money and will fight to get dark money and special interests out of our politics. ECU president Tiffany Muller said that John's "independent perspective brought people together to get things done for Colorado and we need that same approach in Washington."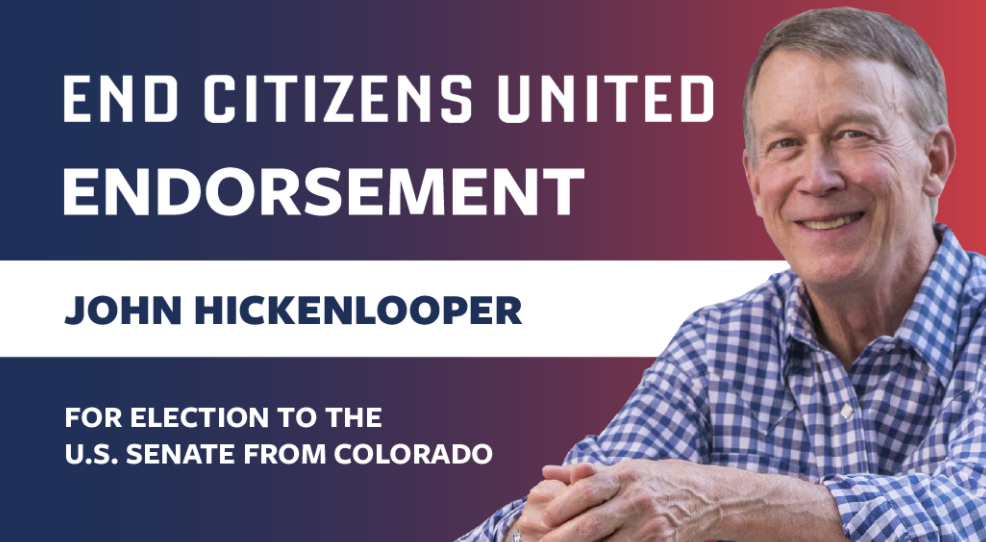 On Thursday, John participated in a virtual rally with over 600 grassroots activists from Moms Demand Action and Everytown for Gun Safety. They named John a Gun Sense Candidate because of his strong record of standing up to the NRA and passing common sense gun safety laws.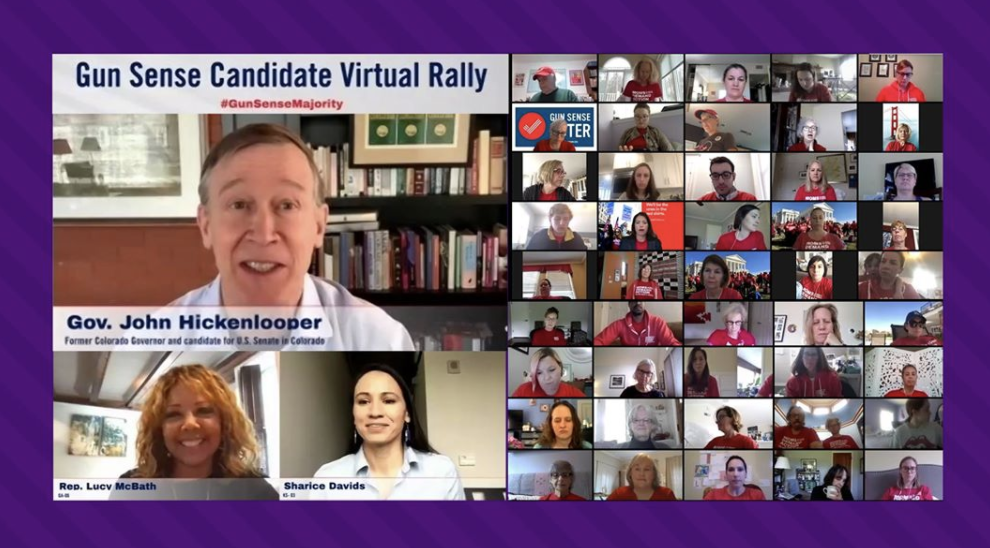 Spotlighting Reproductive Rights
John hosted a conversation with Ilyse Hogue, President of NARAL, to talk about how we need to keep fighting for reproductive rights during the pandemic. During the conversation, John highlighted his strong pro-choice record:
"I've always been a huge supporter of protecting a woman's right to choose. As Governor of Colorado, we created the Colorado family planning initiative where over 30,000 women gained access to long acting reversible contraception. We reduced unintended pregnancy rates by 54%, saving taxpayers $70 million. The Senate has been rushing anti-choice judges through Congress, and we need Colorado leadership that protects choice, and continues to expand coverage for reproductive health services."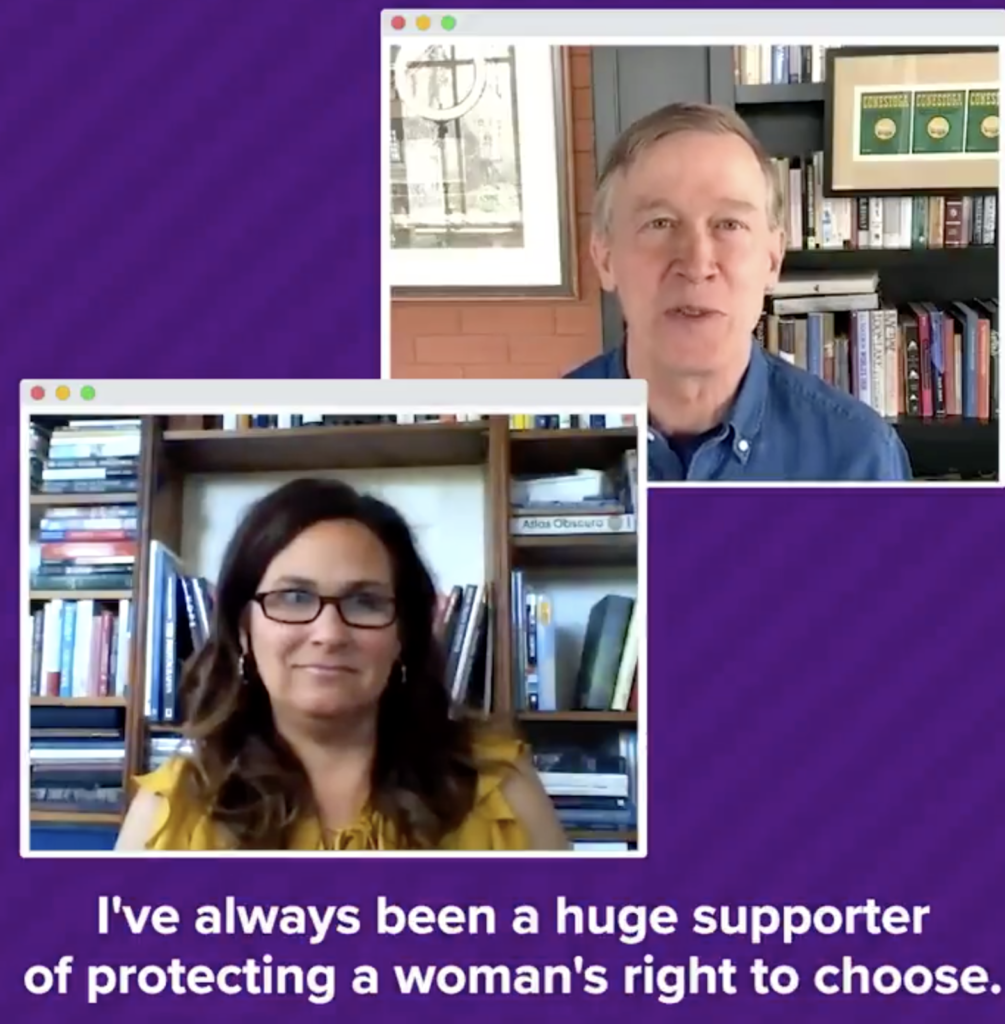 64 County Tour — Socially-Distanced Edition
John continued to reach out to Coloradans in every corner of the state, this week holding a virtual meet and greet with voters in the high country. During a discussion with Alamosa, Conejos, and Las Animas county residents, John encouraged everyone to stay safe and discussed his plans to support rural communities in the U.S. Senate.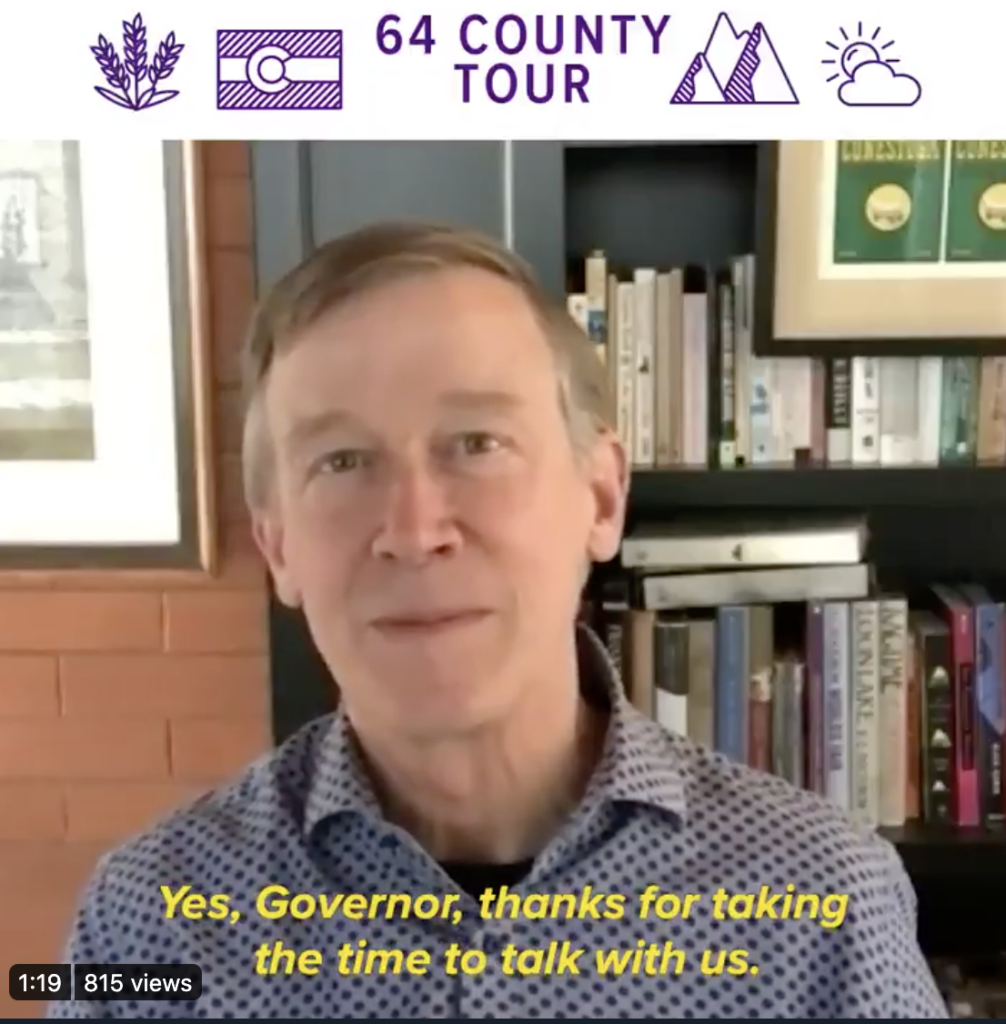 Supporting Medical Professionals on the Front Lines
As part of his efforts to connect Coloradans with experts, John talked to Dr. Shannon Sovndal, a firefighter and ER doctor at Boulder Community Health. Dr. Sovndal shared what it's like to fight COVID19 on the frontline.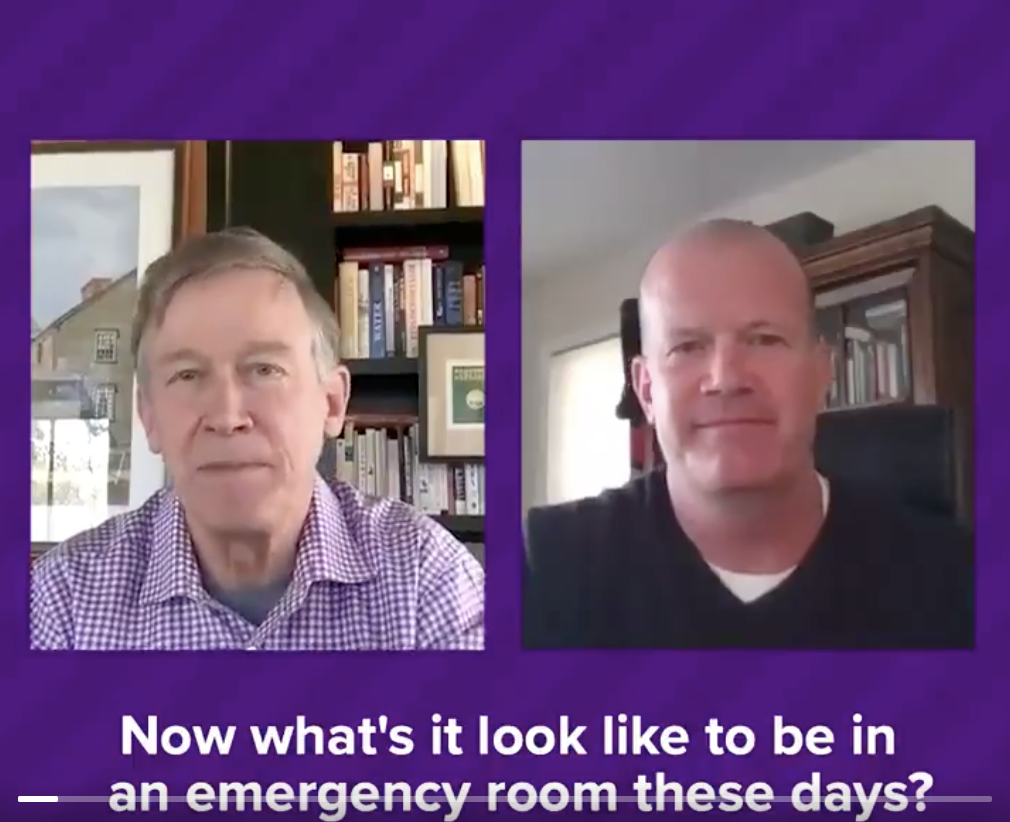 Share Your Story
John spoke with John from Wellington County about the misinformation coming from the White House and the need for new leadership in Washington. Hickenlooper for Colorado volunteers have texted and called over 200,000 Coloradans to check in on those affected by this crisis—workers who have lost their jobs, families worried about each other, and folks who are feeling anxious and lonely.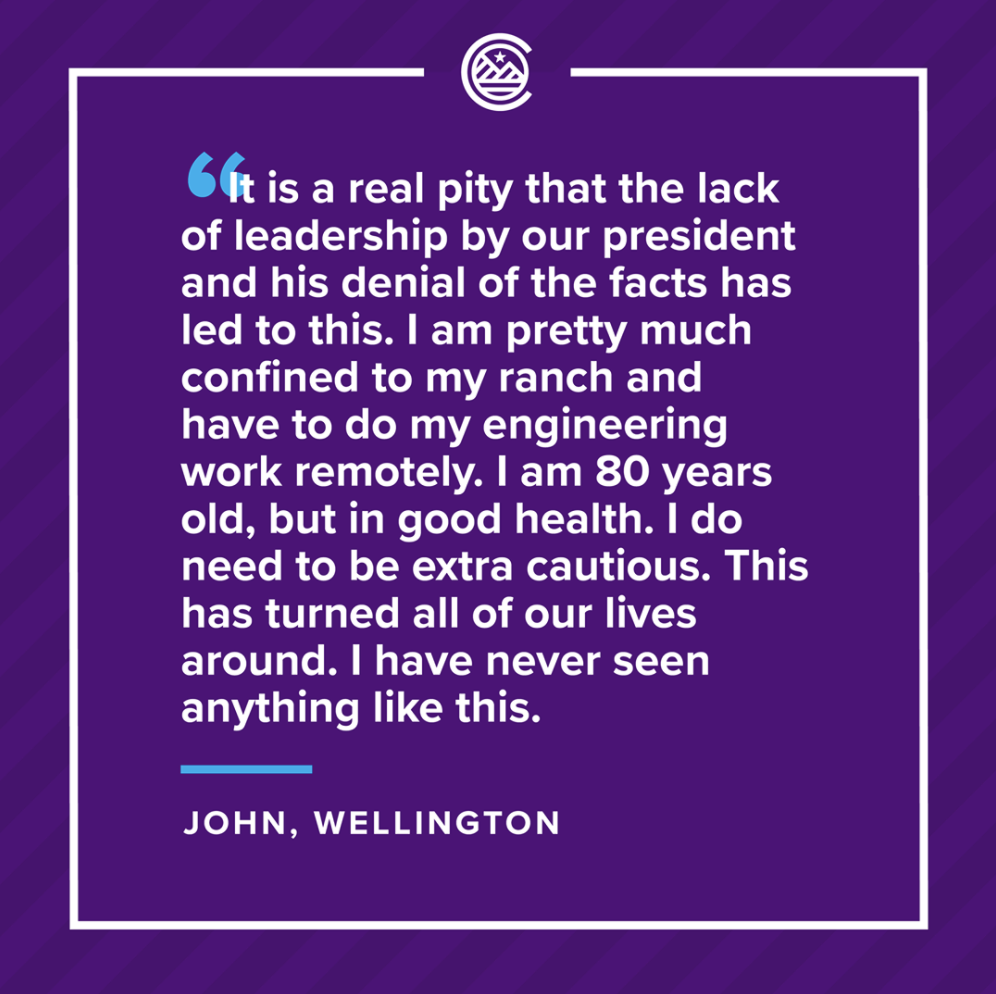 Takeout Tuesday and Small Business Saturday  
For #TakeoutTuesday John ordered Chinese food from Hop Alley. John is encouraging Coloradans to support minority and Asian-American owned businesses during these tough times.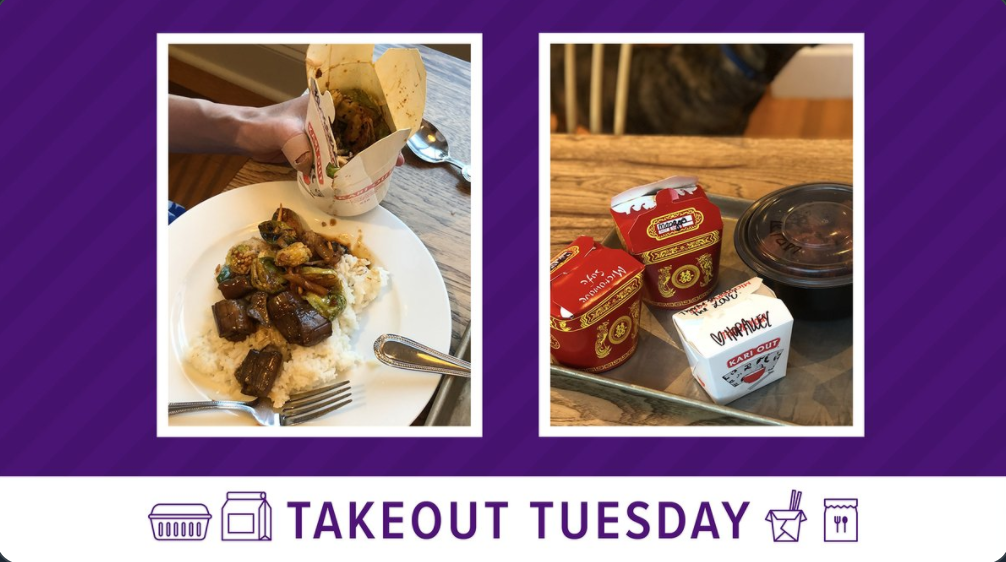 For this week's #SmallBusinessSaturday, John spoke with John Gibson, owner of Colorado Yurt Company. Due to COVID, his business shifted to using materials they have on hand to make PPE for medical workers on the frontlines.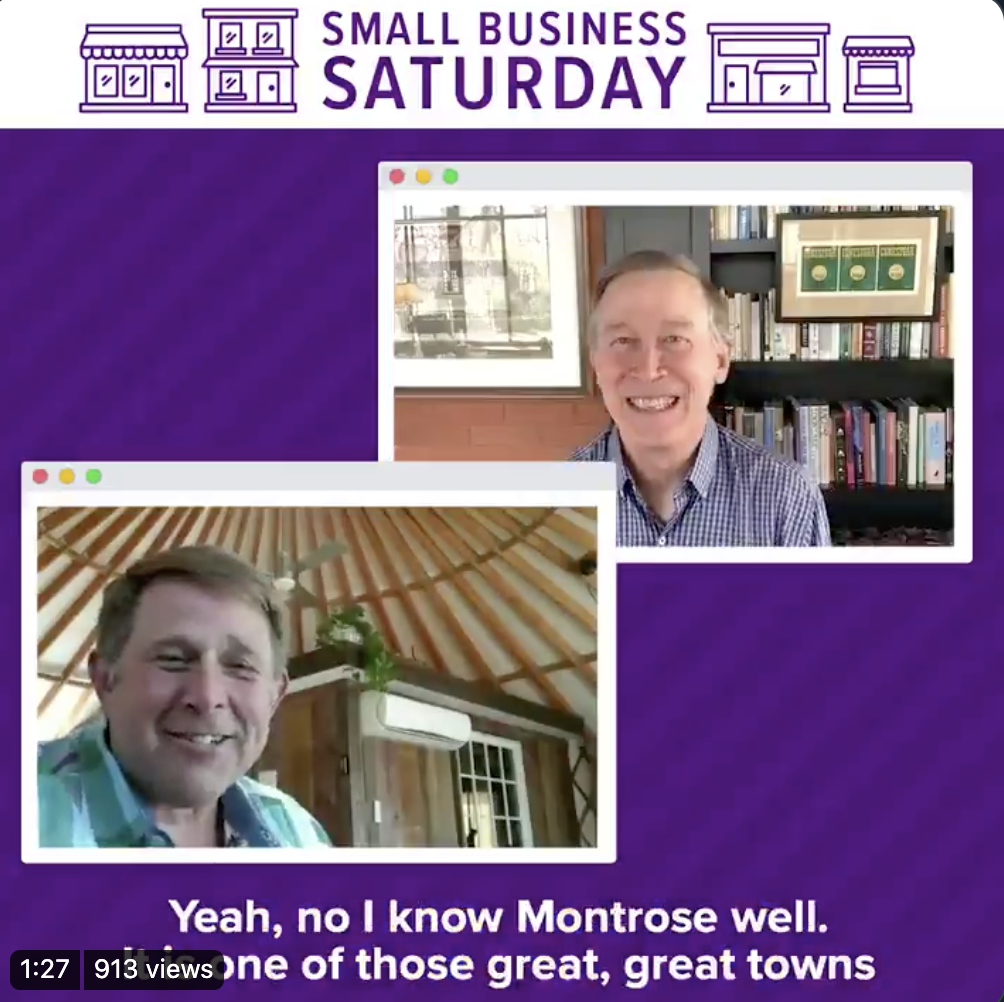 Happy Hour with Denver Beer Co.
To end the week, John joined the owners of Denver Beer Co. for a virtual beer tasting. As a former small business owner and brewer, he talked about the days of opening the Wynkoop. John enjoyed a few of their beers while discussing the impact of COVID-19 on breweries, their workers, and their customers.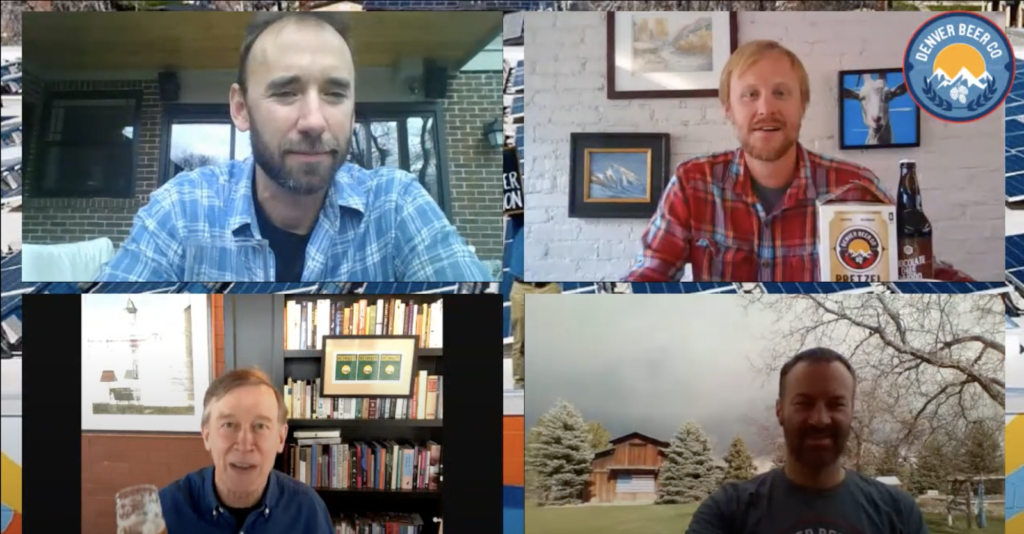 ###