"It's clear that Washington isn't working for Colorado small businesses — and especially for our women entrepreneurs"
While the coronavirus pandemic continues to hurt our economy, shutter small businesses, and keep workers unemployed, today John Hickenlooper unveiled his economic recovery plan during a virtual roundtable with women business leaders.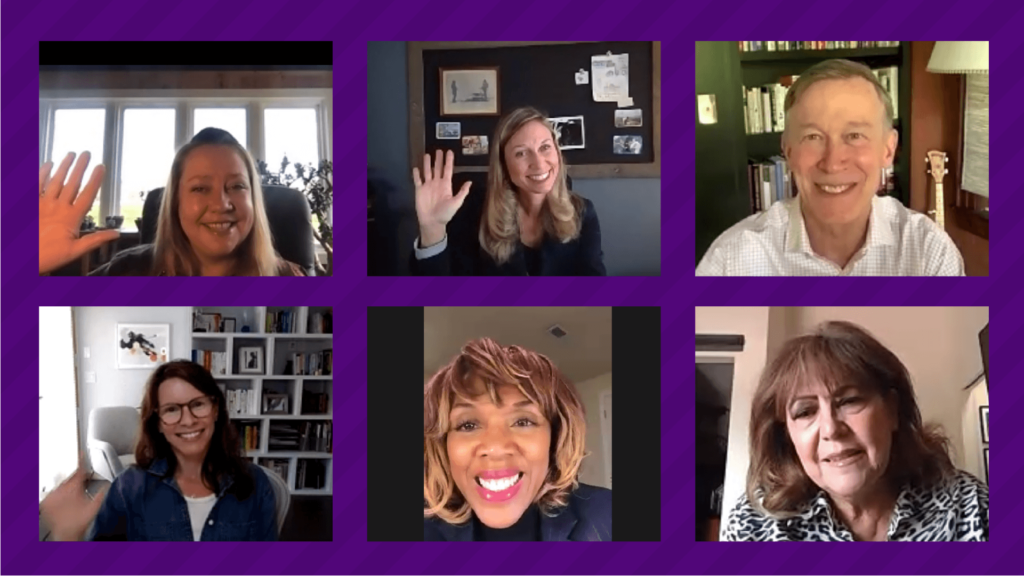 Earlier this week Hickenlooper visited minority-owned small businesses in Aurora that have been impacted by COVID-19 and some have yet to receive any federal aid because the Senate has stalled for nearly four months. His economic recovery plan addresses what the Senate is failing to do right now to help Coloradans thrive after COVID-19.

Hickenlooper's plan to build a stronger, resilient economy after COVID-19 includes:

Providing immediate relief for Colorado families suffering from the economic crisis caused by COVID-19.
Ending President Trump and Senator Cory Gardner's tax giveaways to big corporations and creating a more inclusive economy — one that would invest in workers and ensure every community can benefit from Colorado's economic success.
Addressing the harmful impacts of systemic racism by boosting access to a quality education for all Coloradans, increasing affordable housing, supporting entrepreneurs of color, and closing the racial wealth gap.
Supporting rural Colorado by ending President Trump disastrous tariff war, which has put Colorado's small farmers and ranchers on the ropes, and reinvesting in tools that grow our rural economy, like universal broadband, public lands legislation, and support for beginning farmers.
Aligning the skills of the workforce with the needs of Colorado employers.
Creating a national apprenticeship program modeled on CareerWise, which helps Coloradans develop skills for a fulfilling career.
Fostering innovation by investing in the most dynamic and exciting job-creating industries of the future and making it easier than ever to start a small business.
Read details on the plan HERE.

"Colorado's small businesses and the workers they employ are struggling — some have had to close their doors for good," said Hickenlooper. "Washington left them behind and instead of passing much needed relief, Senator Gardner spent a month campaigning. We've had conversations with folks across the state to create a plan that will help Colorado's small businesses and workers get back on their feet. When I was Governor, we took Colorado from 40th in job creation to the number one economy in the nation. That's what we're going to do again."

"What I would say to Washington is to stop being so partisan, focus on the people and there's an element of really understanding your goals and your missions and how you're trying to help," said business leader Sara Sutton. "The arguing — it's just leaving everyone, all the real people on the ground shaking their heads. So some real leadership is going to be needed."

"The federal government needs to make policy and make decisions on the advice of the small businesses," said business leader Tracy Winchester. "It should not be made in a vacuum sitting in an ivory tower, trying to figure out how to disperse the dollars to make sure that America actually will benefit from the dollars that are going to be handed out, and these are our tax dollars. So it's important that they listen to the small businesses because we do employ more than anyone else. Small business is the backbone of this country and they need to be listened to."