Thanking Our Nurses
To celebrate National Nurses Week, John Hickenlooper honored and thanked Colorado's nurses and frontline health care workers for their work, especially during the coronavirus crisis.
John hosted a panel discussion with nursing leaders, nursing educators, and hospice care workers to talk about the effects of COVID on their profession and how elected leaders can make sure that frontline health care workers have the necessary resources to keep themselves, their families, and communities safe.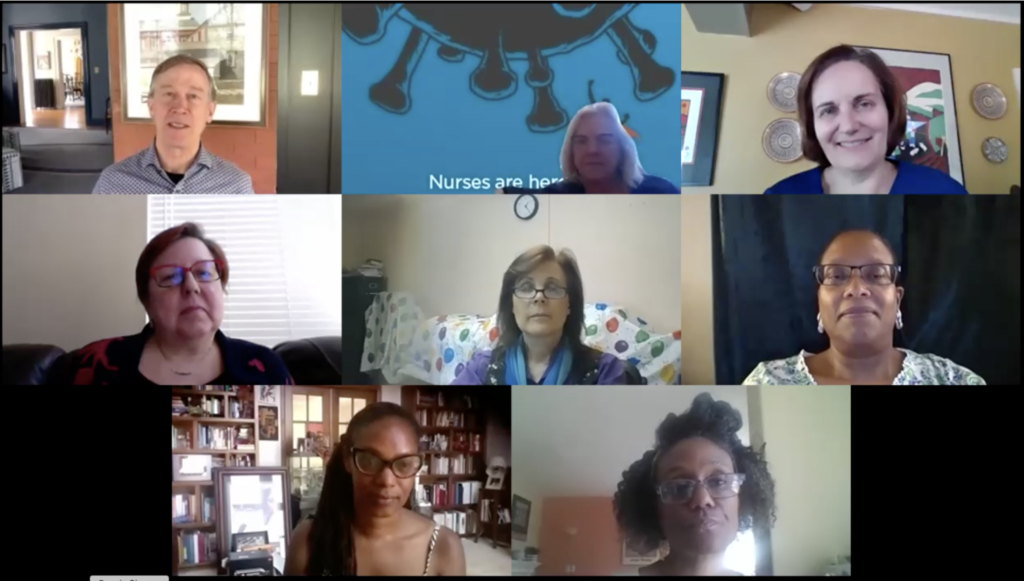 "I want to thank all the nurses in Colorado and this country for all the sacrifices made and for the care you provide," said Hickenlooper. "As Governor, we expanded the scope of practice for nurses. This allowed us to deploy nurses in rural and underserved communities where in many cases there wasn't a provider and it was hard to find care. Expanding Medicaid also allowed us to dramatically increase coverage and expand access."

Supporting Educators
John had the opportunity to speak with Denver Public Schools Deputy Superintendent of Operations, Mark Ferrandino about what educators need during this new era of distance learning. John and Mark talked about how this crisis has exposed a new set of challenges for education—especially for rural and low-income schools. Mark shared how Denver Public Schools is working to help families get the food and technology they need to get through these tough times.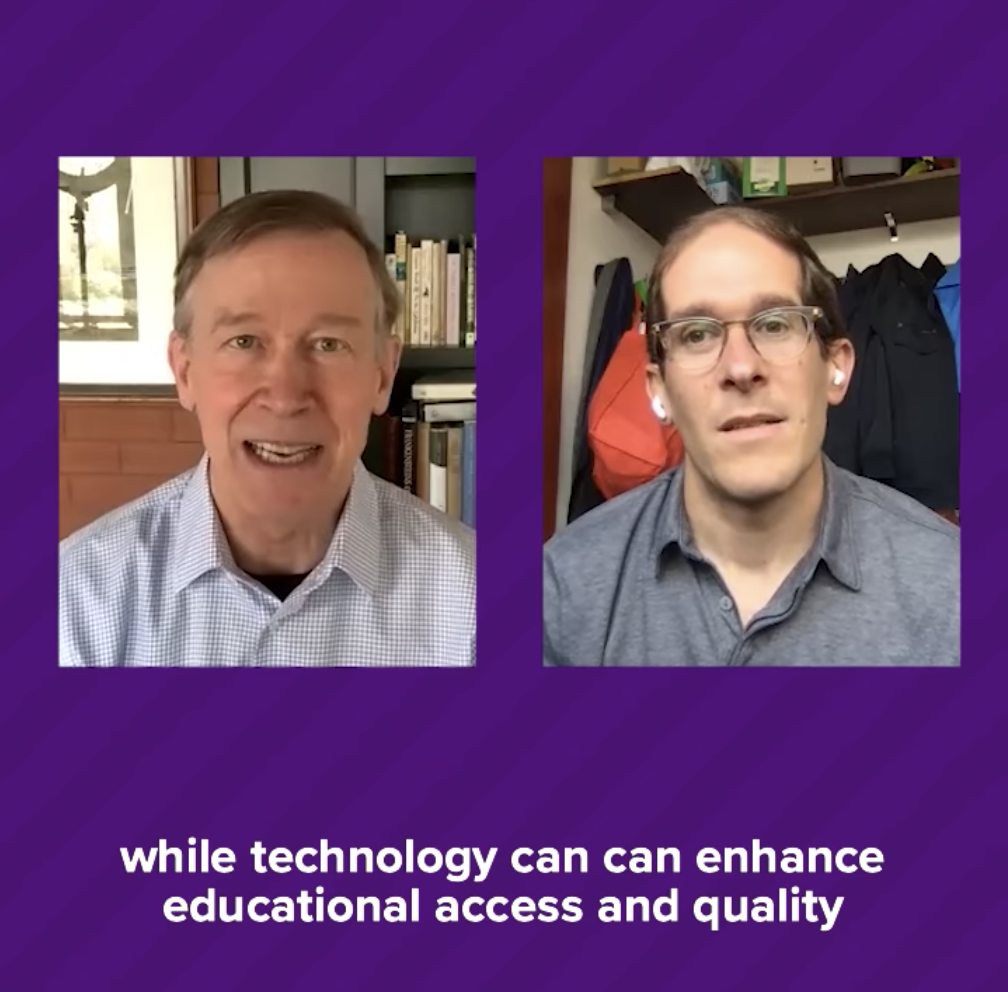 Colorado Gives Back- Virtual Benefit Concert
On Friday, John teamed up with Colorado bands and musicians in #ColoradoGivesBack to raise money for the Colorado Restaurant Association and MusiCares. The lineup included Colorado artists like The Lumineers, One Republic, Jewel, and Nathaniel Ratteliff.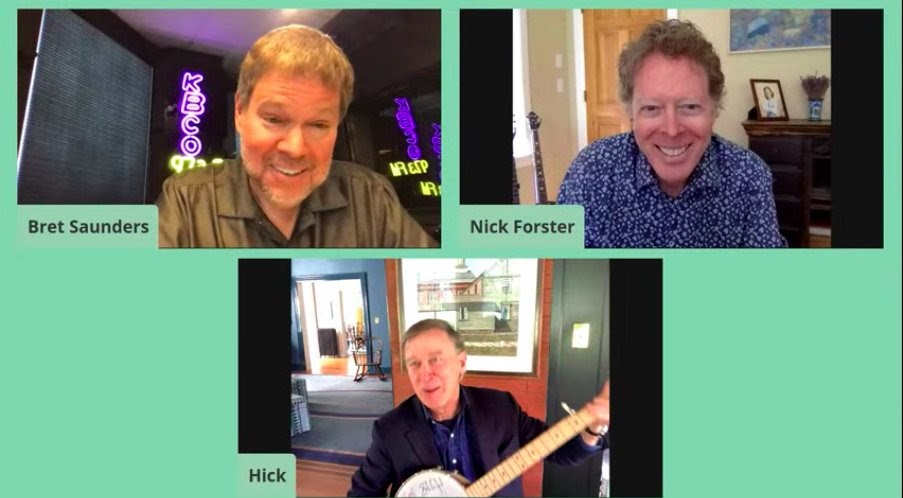 The Virtual Campaign Trail
Even though Coloradans have transitioned to Safer-At-Home, John continues to reach out to people across the state. He talked to CPR News and KUNC Radio about what it's like to be on the virtual campaign trail.

CPR News wrote:
"It's just a completely different process, and we changed our entire attitude," said former Gov. John Hickenlooper, one of the Democrats who hopes to challenge Republican Sen. Cory Gardner in the fall.
Transitioning to video town halls and organizing events didn't come naturally to Hickenlooper. But he's acclimated — just like everyone else — to the new reality. And he believes it is possible to have some of the same meaningful discussions you'd have as meeting voters face to face.
"People begin to let their guard down and you begin to get back into that kind of more intimate discussion with people about your household finances and the things that really matter to them," Hickenlooper said.
KUNC Radio wrote:
"For so many people, this is the worst hard time of their lives," he said. "They're losing their jobs. They're not sure if they can make rent, whether they'll get forbearance, whether they'll be able to put food on the table. … Our volunteers are calling and texting to people all over the state of Colorado and not trying to get them to vote for John Hickenlooper, but trying to see if they are okay."
Takeout Tuesday and Small Business Saturday
For this week's #TakeoutTuesday John had some incredible tamales by La Casita. Restaurant owner Paula Sandoval and her family have been a pillar of the Denver community for years.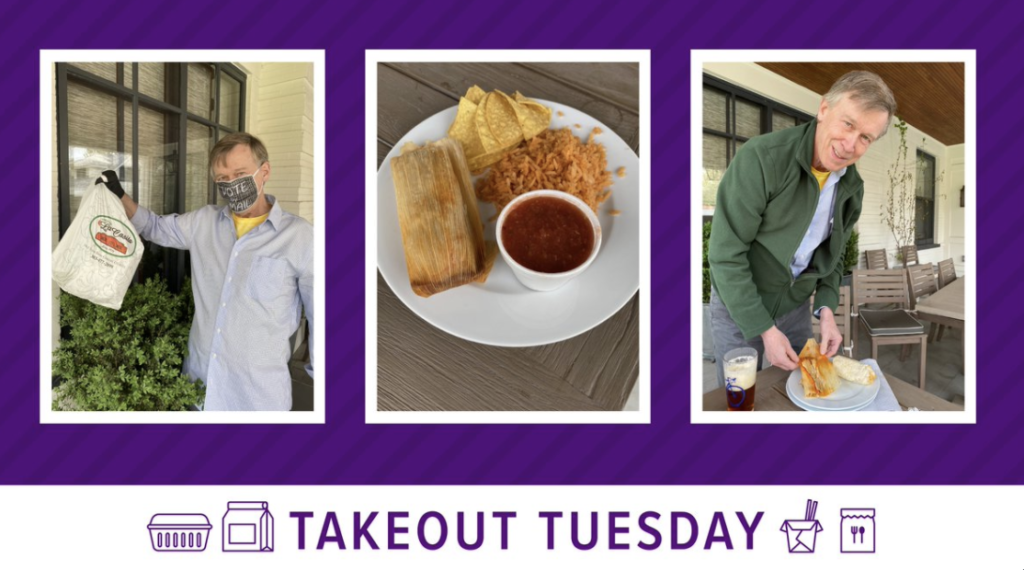 For #SmallBusinessSaturday, John highlighted GrowHaus, a local business helping communities in Denver get access to fresh, healthy food. During this crisis they've delivered thousands of food packages to families in need.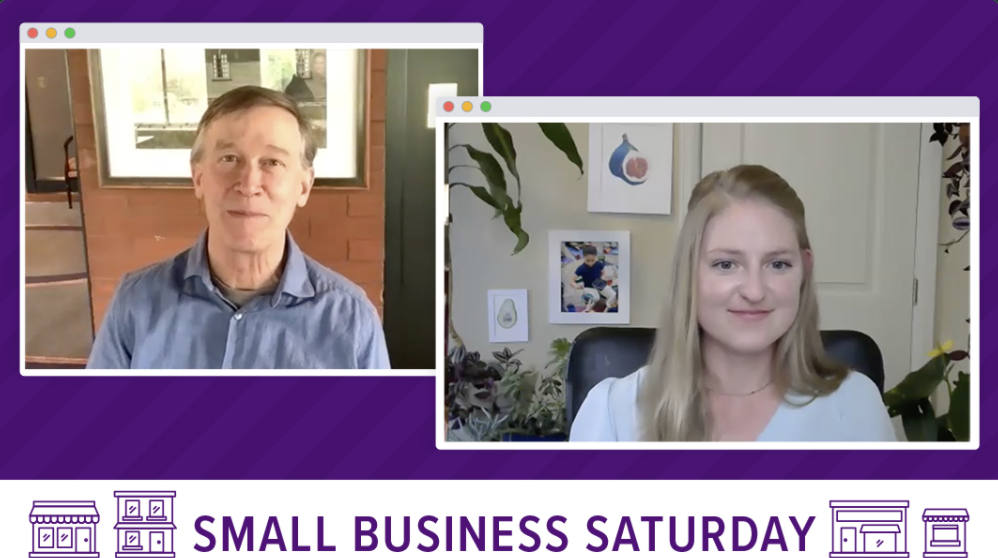 Reminder: Vote. By. Mail.
As John ventures out to pick up take out from a local restaurant, he makes sure to stay safe by wearing his Vote By Mail mask (homemade by a wonderful volunteer!) to remind Coloradans to stay safe and to vote by mail.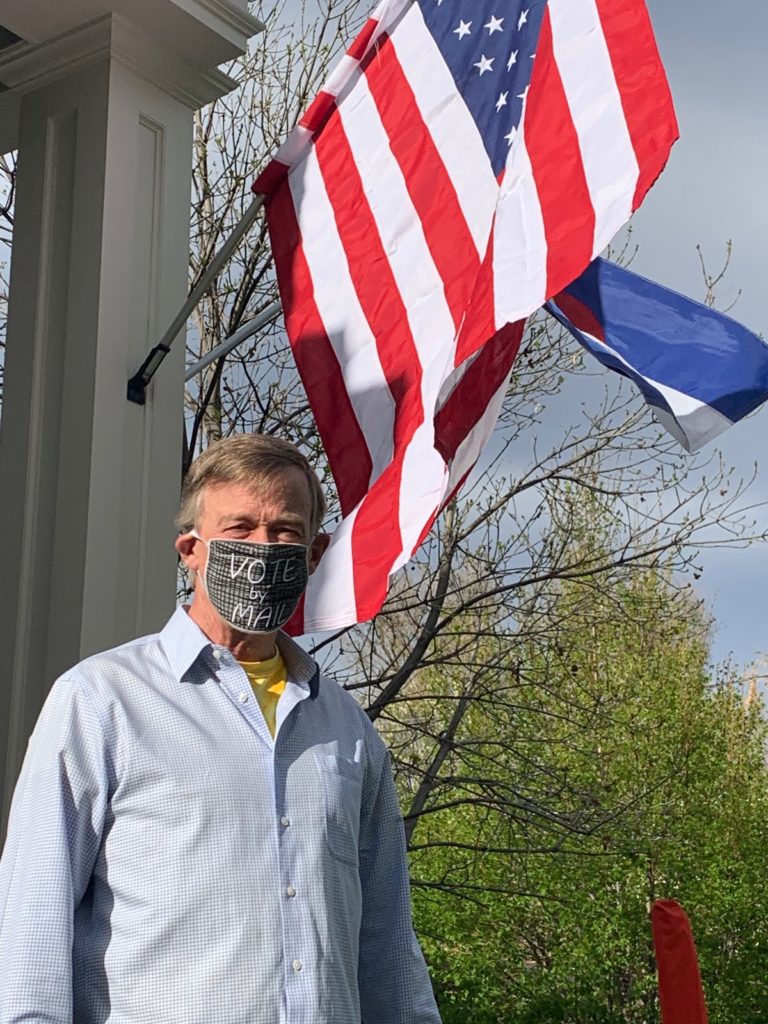 ###